As your child's first and most important teacher, you can support their learning and development by creating opportunities for fun and play in the home. And SmartStart is here to help.
Our vision is to ensure every child in South Africa has access to the benefits of early learning – not just at a SmartStart preschool, but at home, too. We created the Parent Space to provide you with the tools and resources to make every week of learning count at home.
Explore this space for stories, games and tips to help your child build important skills and behaviours for success at school and beyond.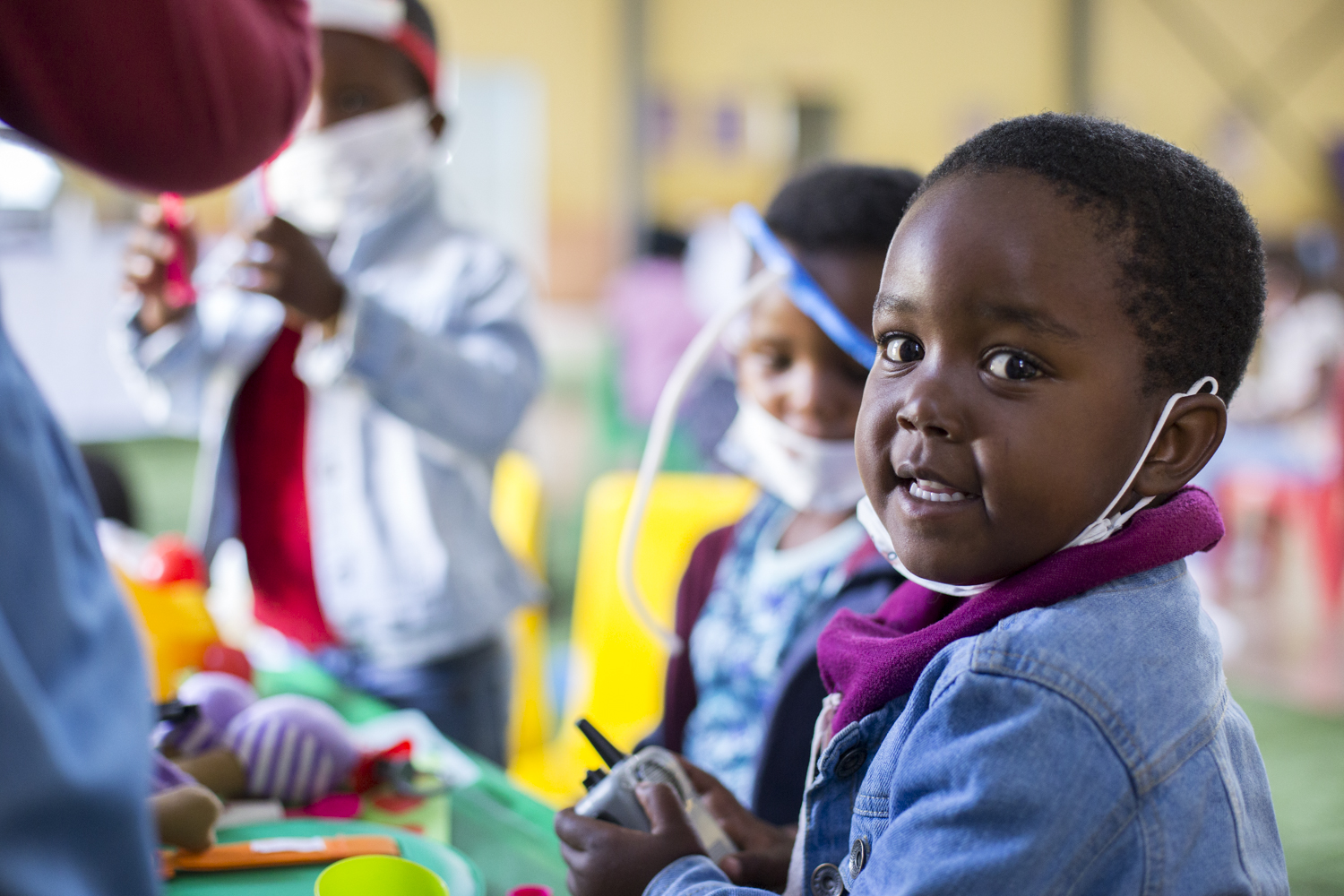 Why is early learning important?
The first years of your child's life are critical for learning, growth and development – 90% percent of the brain develops by the age of five! Creating stimulating, loving environments that allow children to explore, play and interact with others is vital at this time to prepare them for future learning and success in life…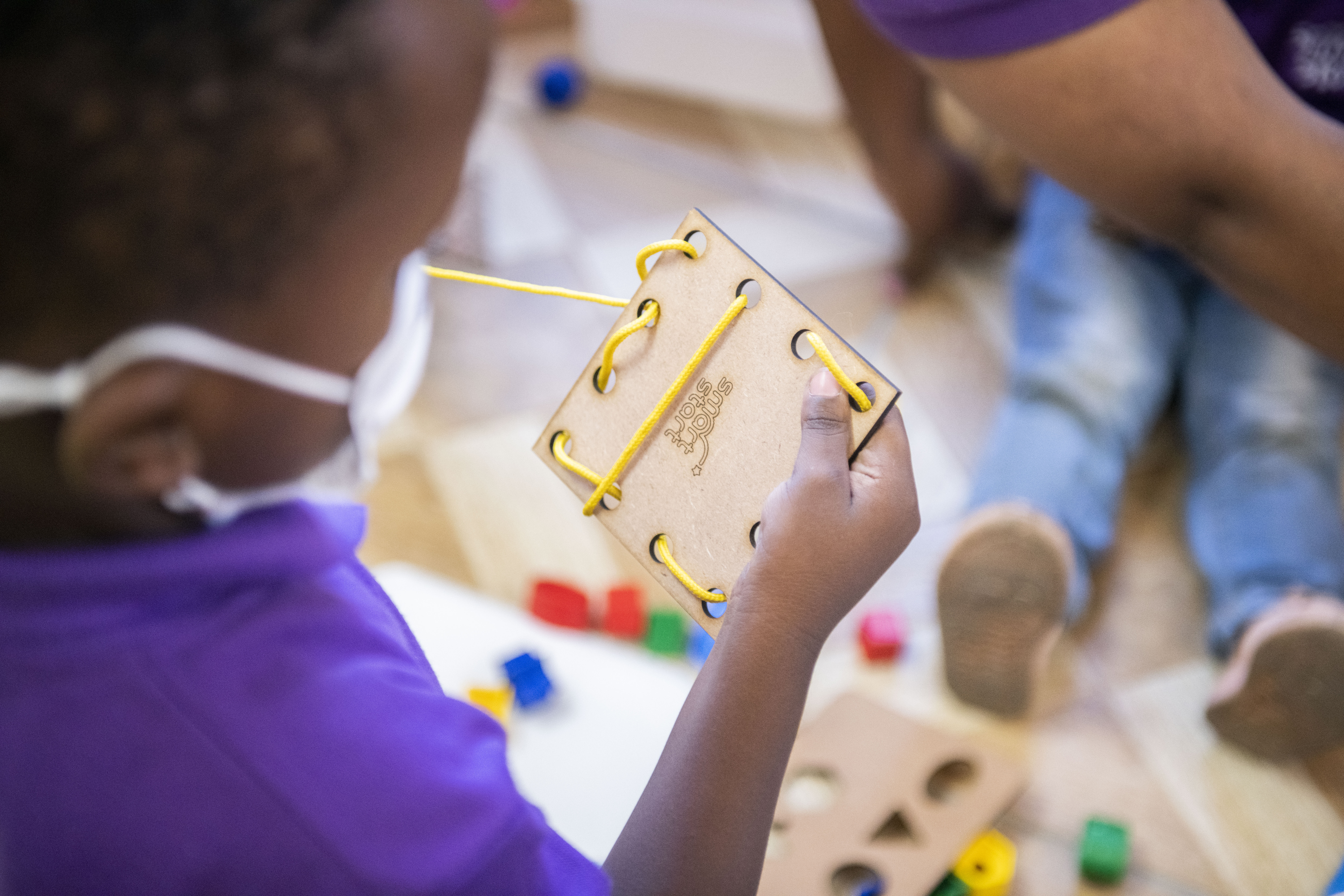 Early learning and Covid-19
Covid-19 means that many young children are spending more time at home. Use the activities and tips in our 'Parent Space' to ensure your child's early learning can continue while at home. For more information Covid-19 safety…
Stories are a vital part of early learning. Reading and storytelling promote your child's brain development, language skills, creativity and so much more. They also help to build a special bond with your child. Make stories part of your daily routine with our growing library.
Young children learn by playing and having fun. Games and activities help to build important skills – from counting and language skills to confidence and concentration. Select a fun activity to share at home with your child.
Talking with your child from an early age helps to build the number and variety of words they understand and use. Help promote their language and communication skills by selecting a conversation topic below.
Afrikaans
Hier is aktiwiteite om tuis vir kinders speel en leer te ondersteun. Hierdie aktiwiteite is op kinders tussen 3 en 5 jaar gemik, maar ouer kinders mag dit ook dalk geniet. Kom kyk gereeld, want ons voeg gedurig nuwe materiaal by.
Elke week tel.
Speletjies en aktiwiteite
Stories om na te luister
Used with kind permission from Nalibali
Ndebele
Kereya imidlalo la ezok'kgeleba abendrwana bona badlale futhi bafundre nkhaya.
Lemidlalo yenzelwe abendrwana beminyaka engu 3-5, kodwa nabendrwana abadadlana nabo bangayithabela.
Sifaka imidlalo emisha njalo njalo, kuzomele unandre uhlola bona yin' etsha.
Woke amaviki abalulekile.
None to display at this time
Stories to listen to
Used with kind permission from Nalibali
Sepedi
Hwetša dithaloko tše di ka go thušago ka di papadi le dithuto tša bana ge o le gae. Dithaloko tše ke tša bana ba mengwaga ye mebedi (2) goya go ye mehlano (5), efela bana ba bagolo nyana ba ka dithabela. Re fela re oketša meraloko ye meswa, fela o hlola websiteng ya rena.
Beke e nngwe le e nngwe e bohlokwa.
Stories to listen to
Used with kind permission from Nalibali
Sesotho
Thola mesebetsi moona ho tshietsa papadi le thuto ea bana hae. Mesebetsi eena ke ea bana ba dilemo tse ka hare ho 3 ho ea ho 5, empa le ba ba holoanyane ba ka e thabela. Re oketsa dintho khafetsa dula o shebile.
Beke le beke e molemo.
Stories to listen to
Used with kind permission from Nalibali
Swati
Khandza imidlalo yekweseka umdlalo nekufundza kwabamtfwana emakhaya. Lemidlalo ihloselwe bamtfwana beminyaka lengu 3-5 budzala. Keje nalabadzala bangayithokotela. Sivamise kungeta leminye imidlalo ubomane uhlole.
Onkhe emaviki ayabala.
Stories to listen to
Used with kind permission from Nalibali
Tsongo
Kuma minghingiriko lana, ku pfuna ntlango na dyondzo ya vana ekaya. Minghingiriko leyi, i ya vana la vangana malembe wa 3-5, kambe vana la vakulu na vona va nga tiphina hi yona. Hi hoxa swilo swintshwa nkarhi na nkarhi, tshama u langutile.
Viki rin'wana na rin'wana ri valulekile.
Stories to listen to
Used with kind permission from Nalibali
Tswana
Bona metshameko e matlhagatlhaga fa, go thega metshameko le go ithuta ga bana kwa gae. Metshameko e matlhagatlhaga e, e abetswe bana ba mo dingwageng tse tharo (3) le botlhano (5), mme bana ba ba tona ba ka itumelela go tshameka le bona.
Re oketsa didiriswa kgafetsa kgafetsa gore re nne re ntse re lebelela kwa morago.
Beke le beke e botlhokwa.
Venda
Kha vha wane mitambo ya u tikedza u tamba na u guda ya vhana hayani hanefha. Mitambo iyi yo lavhelesa kha vhana vha vhukati ha miṅwaha 3 na 5, fhedzi na vhana vhahulwane navhone vha nga ḓi ḓifhelwa ngayo. Ri dzhenisa ngudo nnzhi tshifhinga tshoṱhe ngauralo vha dzule vha tshi ṱolela.
Vhege iṅwe na iṅwe ndi ya ndeme.
Stories to listen to
Used with kind permission from Nalibali
Xhosa
Fumana imisebenzi apha yokuxhasa ukudlala kunye nokufunda kwabantwana ekhaya. Ezi zinto zijolise kubantwana abaphakathi kweminyaka emi-3 neli-5 ubudala, kodwa abantwana abadala banokuzonwabela nabo. Songeza izixhobo ezintsha rhoqo ukuze ugcine ujonge kwakhona.
Veki nganye ibalulekile.
Stories to listen to
Used with kind permission from Nalibali
Zulu
Thola imisebenzi lapha ukusekela ukudlala nokufunda kwezingane ekhaya. Le misebenzi ihloselwe izingane ezineminyaka ephakathi kwemithathu kuya kwemihlanu ubudala, kodwa izingane ezindala nazo zingazijabulisa. Sifaka izinto ezintsha njalo ukuze uhlale uhlola emuva.
Wonke amaviki abalulekile.
Stories to listen to
Used with kind permission from Nalibali
Download our newsletter
We're adding materials to the Parent Space all the time! Download the SmartStart Funda Nathi Newsletter for new early learning information, campaign updates, learning resources and more.